Build Your Business with the
Self Branding Bundle
Get four top-selling digital guides that will help you grow a profitable business from any stage. Inside, learn how to monetize your skills, build a strong brand presence, create content that sells, and protect your intellectual property.
Personal Branding Blueprint
Gain clarity on the people you want to serve, how to earn their trust, and what you need to create a visually appealing brand. Also learn the differences between copyright and trademarks and how to protect your ideas.
Tech Toolkit
Uncover 75 top technology tools for appointment scheduling, email marketing, designing your own graphics, selling digital products and much more. Build a seamless system to make sales with your eyes closed.
Content Topic Guide
Find inspiration from 64 content topics perfect for social media, blogging, podcasting, online courses and more. Use these to create content that engages your target audience and showcases your expertise.
Perfect Pitch Playbook
Land four- and five-figure clients with a step-by-step playbook on pitch writing. It breaks down how to nurture professional relationships, uncover your clients' true desires, and articulate your value.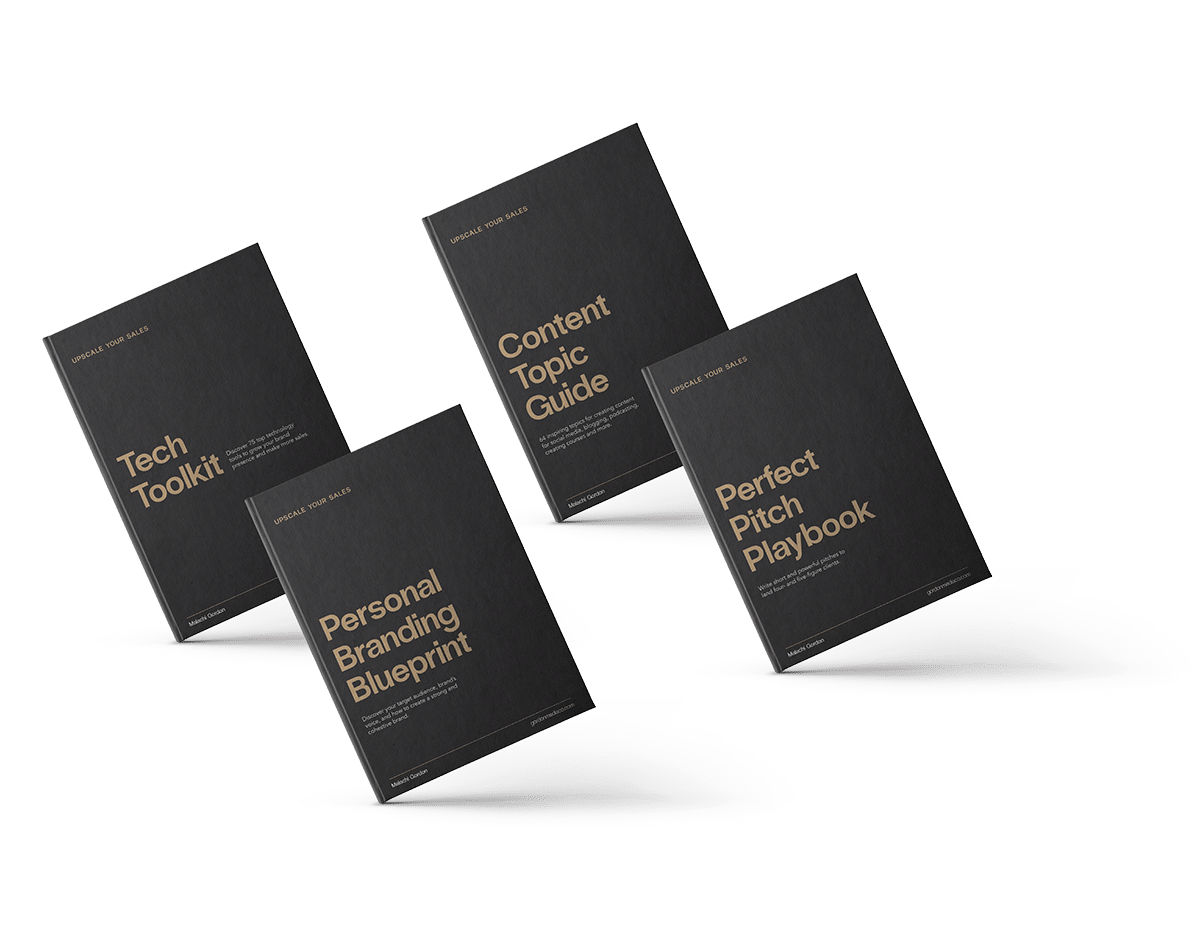 Self Branding Bundle
Get all four for $97
Find and engage your target audience
Set up an easy, automated sales process
Design your own website and graphics
Protect your intellectual property
Write powerful pitches to win dream clients
Be confident in asking for the money you're worth
What they're saying
"I had no idea where to start. Malachi helped me to build my business from the ground up."
Corey / Image Consultant
"Just wanted to drop you a line to say thank you, the playbook is awesome! You did an awesome job putting it together, I'm glad I came across it."
Gian / Filmmaker
"Value, value, value. You will not be disappointed with the amount of value packed into this book."
Grey / Videographer

Secure Checkout
Self Branding Bundle – $97