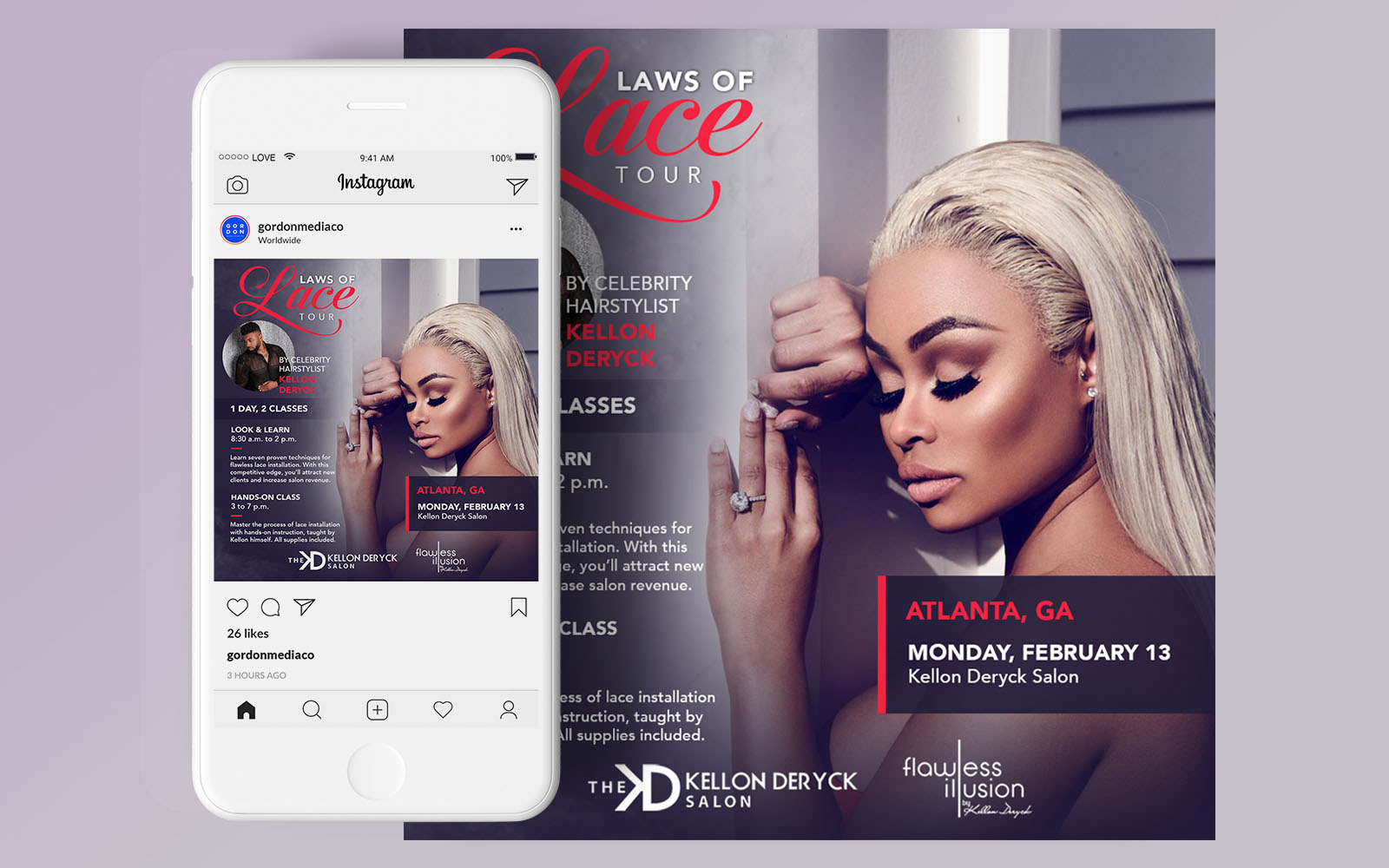 Graphic Design
For celebrity stylist Kellon Deryck, we recreated a promotional graphic for his Laws of Lace Tour, adjusting the layout for better flow and editing the copy for concision and clarity.
Kellon's clients include Monica, Missy Elliott, Tamar Braxton, Tiny Harris, Keri Hilson, Porsha Williams and Blac Chyna.
Like what you see?
Let's talk.
Use the form here to contact me to get started with my 1-on-1 brand strategy and web design program. You can also schedule a call with me here.