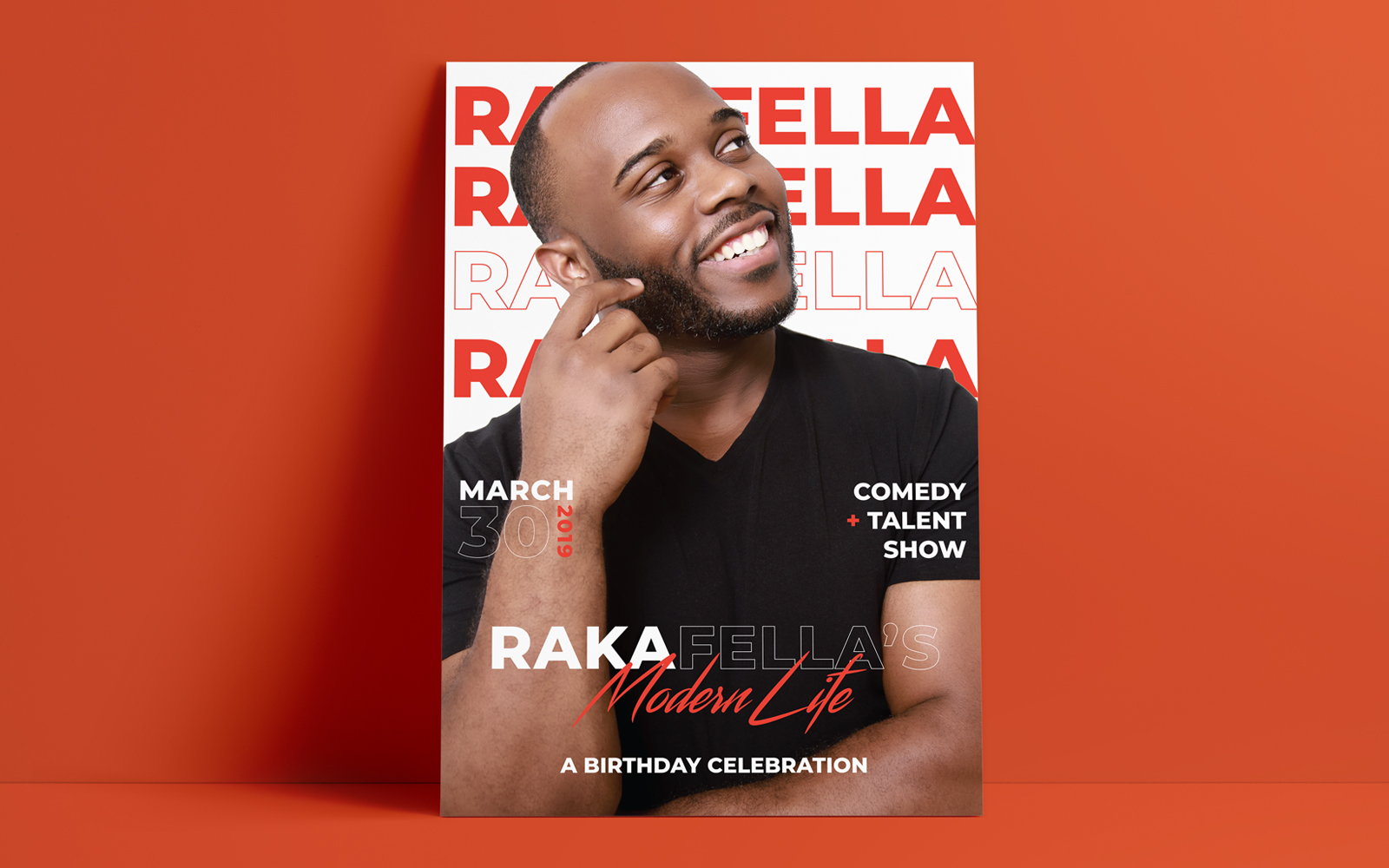 Event Coordination, Branding and Marketing
Malachi worked with Rakafella to coordinate Rakafella's Modern Life, create a digital marketing strategy, and develop all event branding.
Rakafella's Modern Life is a comedy and talent show headlined by the comedian, with additional performances by local artists.
Through our joint efforts, the event sold out and plans to return as a recurring series.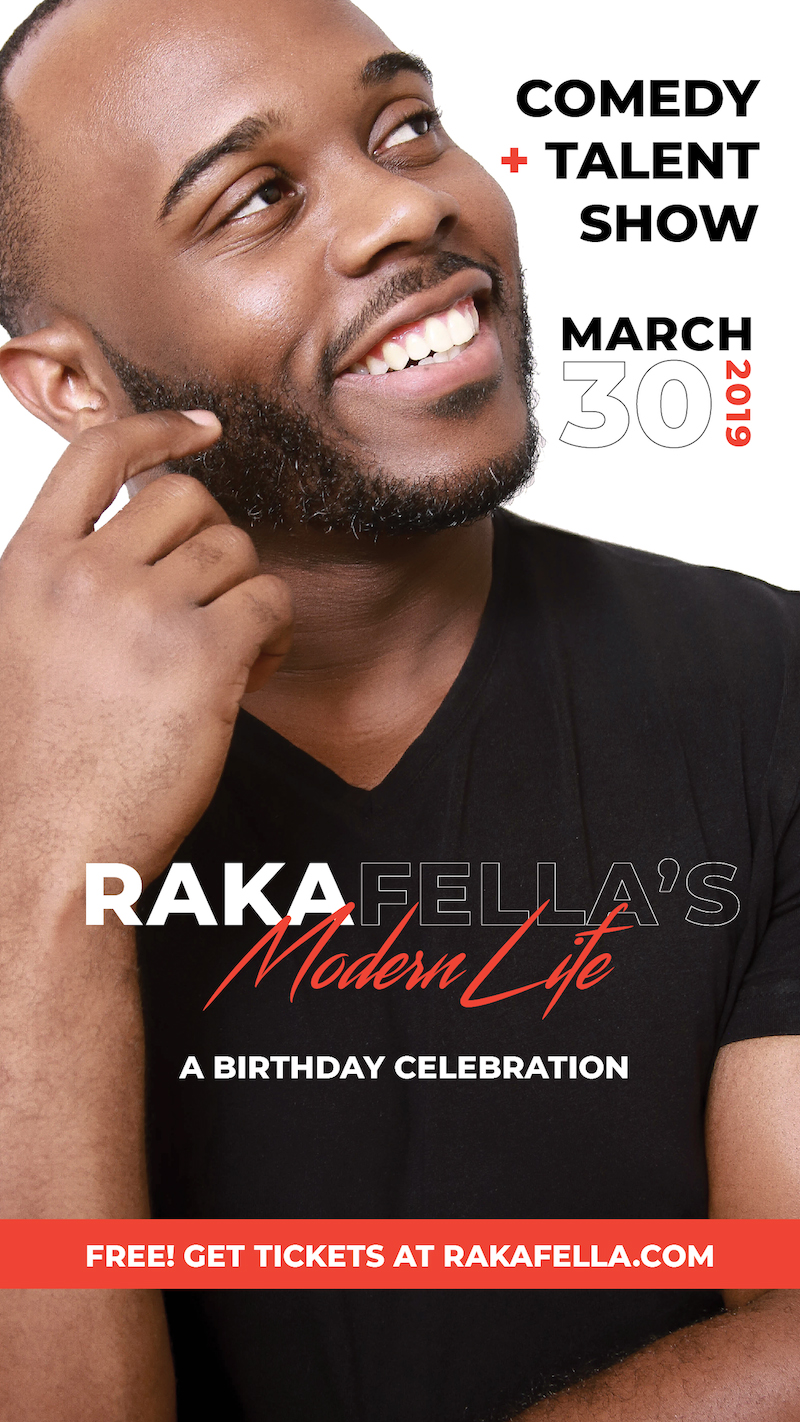 Graphics for social media, including a flyer and Instagram story ad.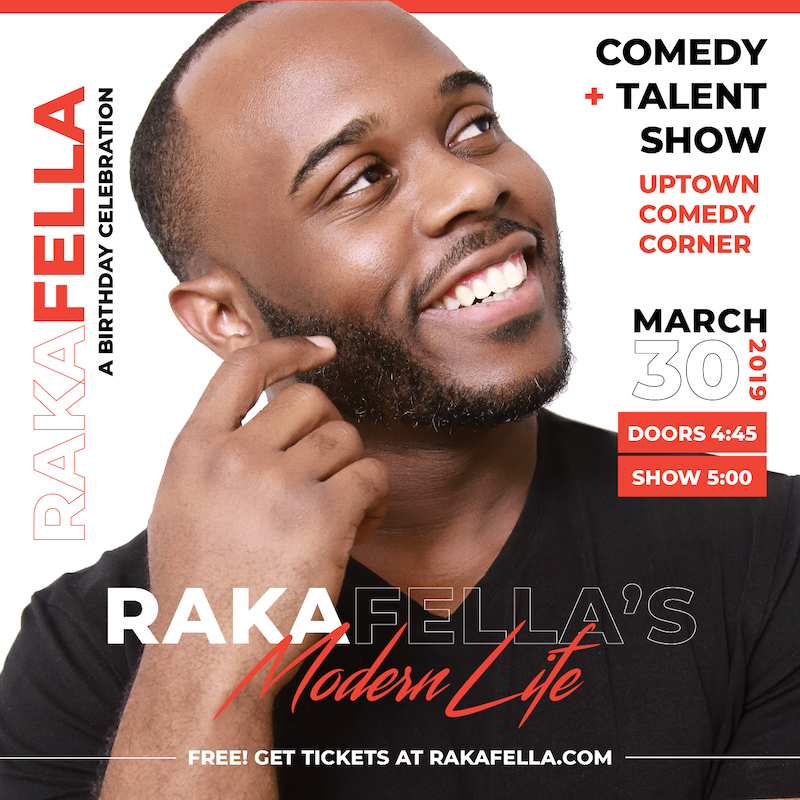 Like what you see?
Let's talk.
Use the form here to contact me to get started with my 1-on-1 brand strategy and web design program. You can also schedule a call with me here.